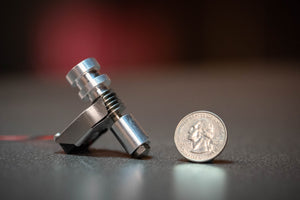 Introducing Pico Hybrid
The smallest, most versatile hotend ever. Machined and assembled in the USA.
Ultralight Footprint
Just 51mm short and weighing less than 28 grams fully loaded means you can print even faster before ringing artifacts start showing up in your prints.

No Compromises
Full all-metal AND PTFE-lined at the swap of a nozzle to provide the best possible performance for any material. No more clogs.
Limit Breaking
Logic-defying print speeds that reach the level of high-flow hotends without all the ooze or stringing that comes with them. Print fast with precision.

A Safe Choice
Cold-swappable nozzles and reinforced wiring come together to create a safer, more reliable experience.
Testimonials
Here's what people are saying about the Pico Hybrid hotend
It's super nice.

I am getting flow at 210C that I couldn't get at 230C with my [E3D] V6 for PLA. The same amount of part cooling goes further.

— 

James P., Backer #425
I can't believe how efficient it is!

I am using a 60W heater in my Dragon HF hotend, and Pico Hybrid can match that performance with half the power.

— 

Mike C., Backer #25
I couldn't help but marvel at the small size!

Reading about the dimensions in the specs was one thing, but once I had the hotend in front of me, I spent a day just taking photos of it next to other objects...

— 

Charles H., Backer #258
I am surprised how quiet the fans are.

My printer lives in my home office and now I can run it easily without being bothered by the fan noise.

— 

Ray C., Backer #108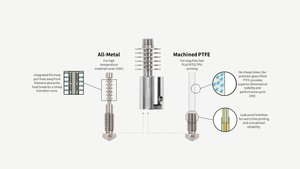 Hybrid Design = Better Prints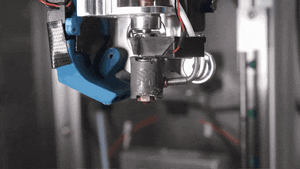 Easier Nozzle Changes
Change the nozzle in a matter of seconds. No more tools, no more burns.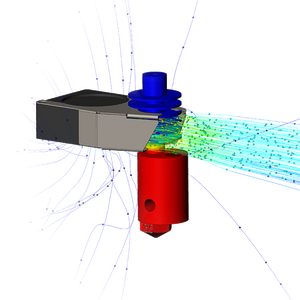 Unparalleled Thermal Performance
Utilizing a carefully selected blower fan, Pico Hybrid is able to achieve a razor-sharp transition zone while only cooling a 10mm area.

It is so effective, the heatsink can be threaded directly into 3D-printed PLA mounts without risk of heat deformation.
Shop Now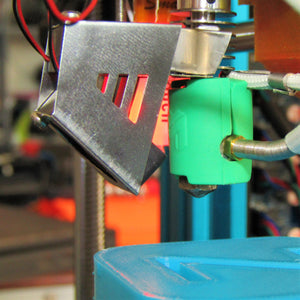 Part Cooling Made Easy
The integrated part cooling add-on mounts directly to the hotend. No more need for bulky, 3D-printed air ducts with disproportionally large fans.
Buy Now